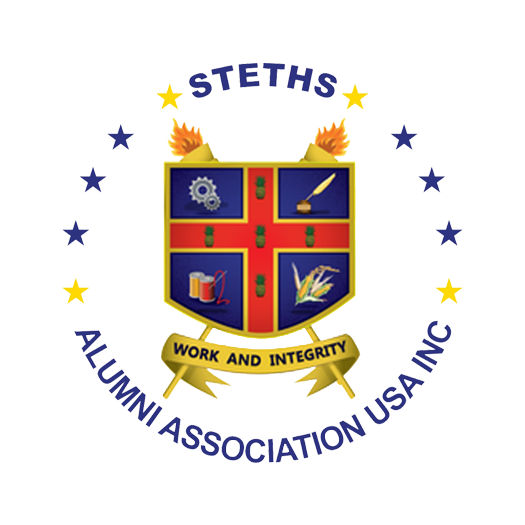 Master of Ceremony
Neville Ferguson
Singing of the National Anthems
Invocation
Dr. Bishop Hugh Nelson
President's Remarks
Dr. Cecil Wright
Introduction of the Keynote Speaker
Keynote Address
Dr. Cosmo Fraser, M.D, FASN
Awards Presentationn
Belinda Haughton & Patrice Neil
Vote of Thanks
Vice President Zonia Watkins
Guest Performance
Cblock Muzic
Entertainment
Road International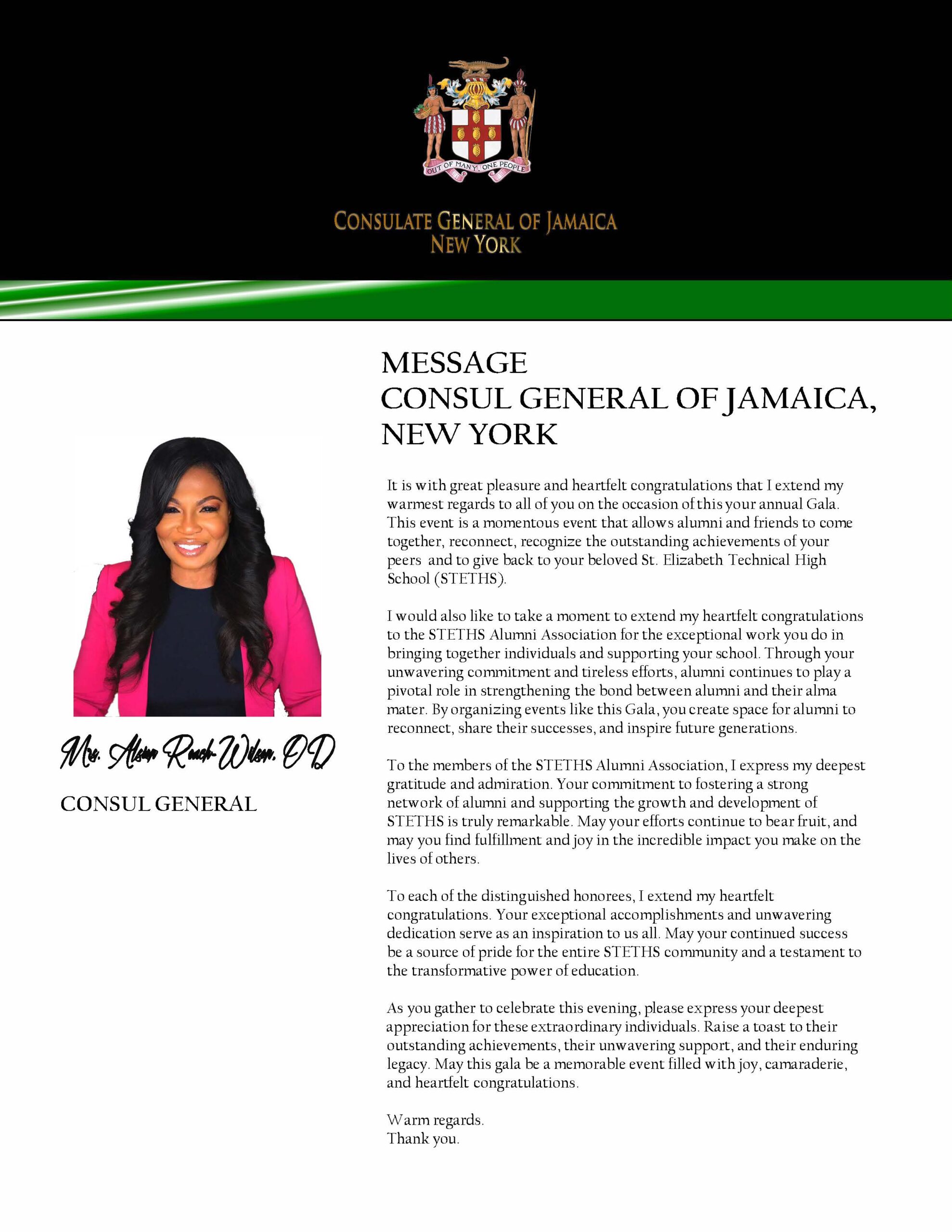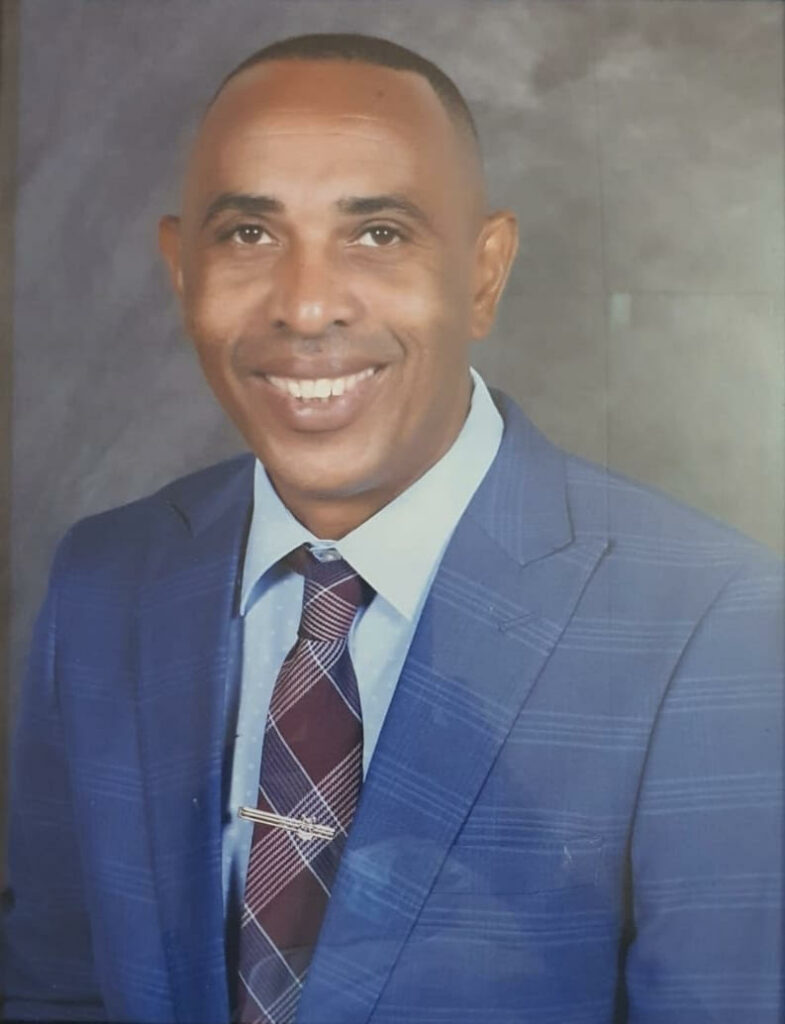 Ladies and gentlemen, esteemed members of the STETHS Alumni Association USA, Inc, distinguished guests, and honored honorees,
As you gather here in celebration of a truly remarkable occasion, the STETHS Alumni Association USA, Inc Awards Gala. This special evening is dedicated to recognizing and honoring individuals who have made outstanding contributions to your beloved association. It is a momentous occasion that brings us together as a community, reflecting upon the accomplishments and dedication of those who have worked tirelessly to strengthen your bonds and uplift our alma mater.
One individual whose exceptional commitment and unwavering dedication stand out to me is Mrs. Sandra Holness. Mrs. Holness has been a beacon of inspiration for the STETHS community for over 40 remarkable years. Her unwavering passion for education and her unyielding support for the association have left an indelible mark on the hearts and minds of countless students and alumni. As Vice Principal, she has played a pivotal role in shaping the lives of generations of students, nurturing their talents, and fostering an environment of growth and excellence. Tonight, we honor Mrs. Holness for her outstanding service and invaluable contributions.
In addition to honoring Mrs. Holness, it is also important to acknowledge the tremendous efforts of Donovan Wilson, a dear friend and former president of our association. Donovan's steadfast commitment and visionary leadership have been instrumental in bringing about positive change and progress within the alumni community.
As we celebrate the achievements of our honorees, we are reminded of the remarkable bond that connects each and every one of us in this room. Your time at STETHS instilled in you a sense of community, a spirit of camaraderie that transcends borders and generations. It is this unity that has enabled you to come together tonight and honor those who have made significant contributions to our association.
As Principal I extend my heartfelt gratitude to all our honorees. Your passion, dedication, and unwavering commitment to the association serve as a shining example for all of us. Let us continue to work together, upholding the principles of integrity and striving for excellence, as we carry forward the legacy of STETHS.
Thank you, and may this evening be a source of inspiration and joy as we celebrate the remarkable achievements of our honorees.
Sincerely,
Keith Wellington
Principal
Keynote Speaker
and Honoree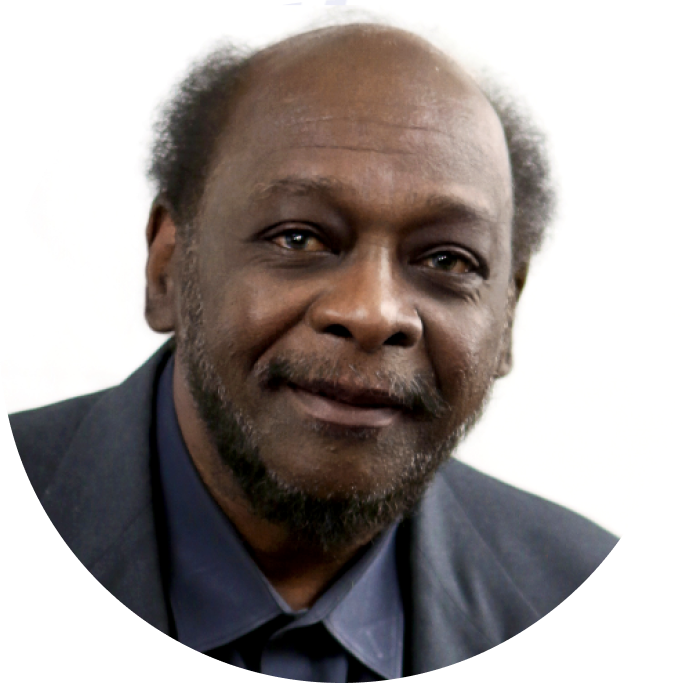 Cosmo Lyle Fraser MD, FASN
Professor of Medicine, University of California San Francisco (inactive) Medical Director, American Renal Yuba Sutter Dialysis Center
Dr. Cosmo Fraser graduated from STETHS in 1968 and won a scholarship from Cable and Wireless to study telecommunication at their Radio Engineering School in Barbados upon graduation from STETHS.
In 1970 he migrated to the United States where he attended Columbia University School of Engineering and Applied Science and majored in Electrical Engineering and Computer Science while minoring in Premedical Studies. Upon graduation from Columbia, Dr. Fraser was accepted to numerous medical schools and Ph.D. programs in Engineering. A decision that was very difficult for him, but after much contemplation he went on to medical school at SUNY- Downstate Medical School in Brooklyn, New York. After graduating from medical school in 1979, he went on to do both his internship and Residency at Downstate/Kings County Hospitals where he developed his interest in Nephrology, the study of kidney diseases.
In 1982 Dr Fraser was accepted to do a Nephrology Fellowship at the Prestigious Medical School at the University of California San Francisco where he was introduced to Basic Biomedical Research in the laboratory of world-renowned Nephrologist Dr Allen Arieff, Professor of Medicine at that institution. Dr. Fraser progressed very rapidly in this field and rose through the ranks to become a Professor of Medicine in Residence at UCSF. While in training at UCSF he won several awards including the National Kidney Foundation research fellowship, Associate Investigator and Research Associate of the Veterans Affairs, and Martin Luther King Jr award. He served on numerous committees and trained many minority students in his Laboratory to develop their interest in science and medicine.
Drs Fraser and Arieff made landmark breakthroughs in their field and became the first scientist to show that Hyponatremia – low salt in the blood can cause death and permanent brain damage in young women and children of either sex. He was also the first to show that the Parathyroid hormone, which is elevated in patients with kidney failure was responsible for the development of brain dysfunction and coma in patients with kidney failure. Dr. Fraser has published his work in the most critically reviewed medical journals and definitive textbooks of medicine and nephrology. Dr. Fraser has been elected Fellow of the American Society of Nephrology – the highest distinction given to scientists in his field.
In addition to his scientific accomplishments, Dr. Fraser is a singer, songwriter, and Reggae musician who has four CDs in the marketplace (Reggae Music Man, Fire This Time, Get Up and Jump, and Alone Tonight). He has recorded with Reggae luminaries such as George 'FULLY' Fullwood, Santa Davis, Tony Chin, Leroy 'Horsemouth' Wallace, Brian Jobson, Wayne Jobson, and Junior 'BIRD' Bailey among others.
Over the years Dr Fraser 'COSMO' has played numerous venues with some of the biggest names in Reggae. These include Toots, The Wailers, Lucky Dube, Burning Spear, Pato Banton, and others. He has also had the pleasure of jamming with Carlos Santana and Big Brother and the Holding Company – Janis Joplin's band in San Francisco at The Great American Music Hall. For Dr Fraser 'COSMO' the beat goes on…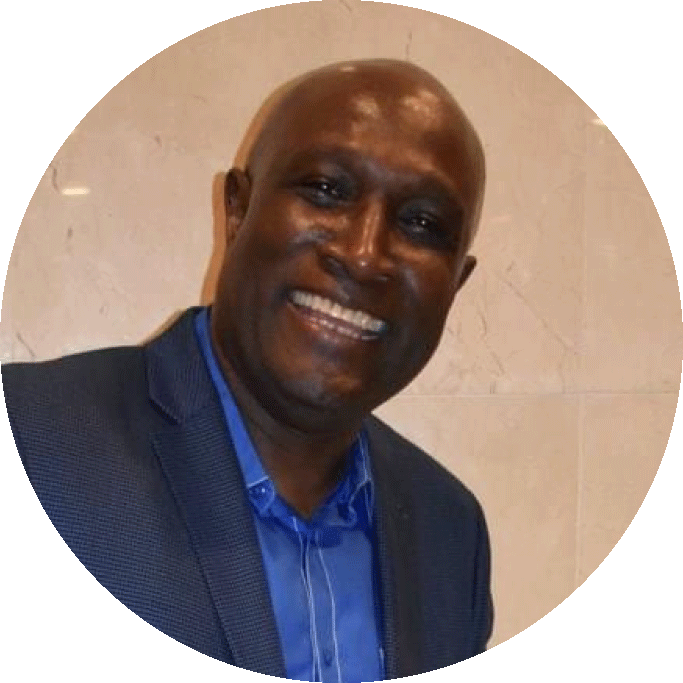 Everton Brown, aka, Pulpy, is a 1980 graduate of St. Elizabeth Technical High School (STETHS). He lives in Philadelphia and has been an active member of the Alumni Association since the 1990s when it was then the New York & Philadelphia Alumni Association. Although he lives in Philadelphia, Pulpy is known to attend and support all STETHS-related events in New York, where he is the unofficial resident photographer.
A frequent saying of his is that his social calendar revolves around STETHS events. However, it is regarding the annual Penn Relays that Pulpy is the most active. His involvement dates to the days when the STETHS athletics team would stay at Cheney University in rural PA and rely solely on past students for transportation and food.
Everton is one of many people making a positive impact in the world by supporting causes that matter to him personally. For years, Pulpy has supported his alma mater, especially the track and field team attending The Penn Relays. His involvement has evolved with the years to include all-day shopping excursions for the athletic group, securing local training facilities on the days the athletes are not participating at the games, planning most Penn Relay alum get-togethers, and once, spending an entire Sunday at a Philadelphia hospital emergency room with an athlete that unfortunately was injured and required immediate medical attention.
Everton "Pulpy" Brown is and will continue to be a person who is committed to his alma mater and the students who continue to give STETHS repeated reasons to celebrate. In short, he will give of his experience, time, talent, and skills to create a fun-filled experience for all. He is a proud STETHS alum to his core.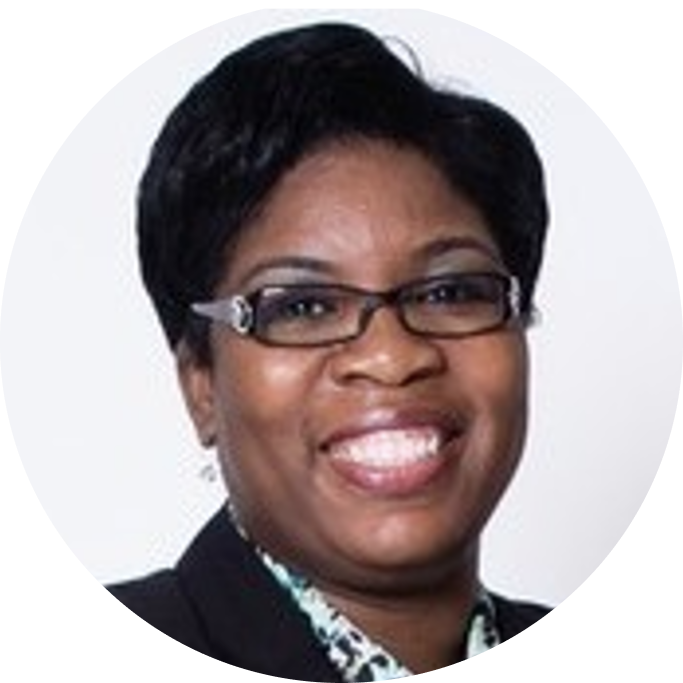 Attorney Tanya T. Dorman is the Principal of The Dorman Law Firm, LLC, located at 255 Main Street, Suite 400 in Hartford, Connecticut. The Dorman Law Firm, LLC represents clients in Immigration and Naturalization Law, Deportation and Removal Litigation, Criminal Defense, as well as Family Law, including Divorce, Child Custody, Child Support Litigation, and Adoptions. Additionally, the Dorman Law Firm, LLC provides legal representation in Commercial and Residential Real Estate Transactions. Attorney Dorman's dedication to the welfare of others allows her to offer her services to the Public Defender's Office as Special Public Defender or Assigned Counsel since 2005. Before becoming an Attorney, Tanya T. Dorman worked as a Paralegal or Law Clerk with various Immigration and Criminal Defense Attorneys in handling complex Immigration and Criminal cases in Connecticut and the United States.
Attorney Dorman earned her Associate and Bachelor of Science Degrees in Legal Studies from the University of Hartford/Hartford College for Women in 1994 and 1996, respectively. Attorney Dorman earned her Juris Doctorate from the University of Connecticut School Of Law in 2002. She is admitted to practice in the State of Connecticut, as well as in U.S. District Courts and the U.S. Court of Appeals for the Second Circuit. Attorney Dorman maintains membership with the Connecticut Bar Association, the American Bar Association, the American Immigration Lawyers Association (AILA), AILA Litigation Steering Committee, the Hartford County Bar Association, the Connecticut Criminal Defense Lawyers Association, Connecticut Trial Lawyers Association, and other local and state civic associations from which she has received recognition for her contributions.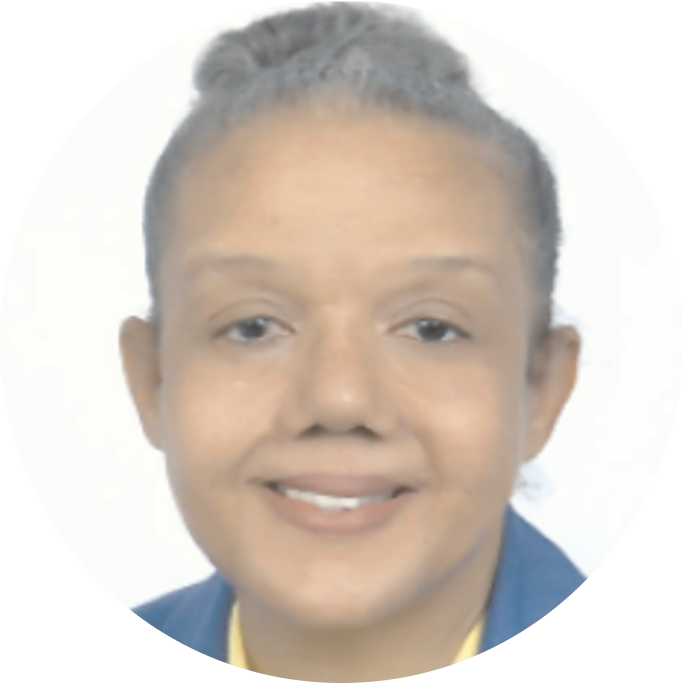 Vice Principal STETHS Class of 1979
Sandra Holness, Vice Principal, St. Elizabeth Technical High School is a graduate of the Class of 1979. She returned in 1983 to serve at her alma mater after gaining a Technical Teachers Diploma in Home Economics at the College of Arts, Science, and Technology. She received further qualification in 1999 when she completed her Bachelor of Education from the University of Technology, Jamaica, with First Class Honours. In 2012 she earned her Master of Arts in Educational Leadership and Management at The University of Nottingham, UK. She also received a certificate in Supervisory Management from the University of the West Indies in 2014.
In 2017 Mrs. Holness, in pursuit of her passion for learning, completed a certificate in the Effective Principals Training Programme which was organized by the Ministry of Education, Youth and Information in conjunction with the National College for Educational Leadership (NCEL).
During Mrs. Holness' illustrious teaching career, she has served in several capacities at St. Elizabeth Technical High School. She worked as the Work Experience Coordinator from 1989-2008. Since 2008, she has served as Vice Principal. She also acted as Principal during the 2012-2013 school year. Mrs. Holness has been recognized for her service  and accomplishments:
Mrs. Holness is passionate about her craft as an educator and believes in giving service to others as she does her Maker. She firmly believes in building the capacity of others for personal and professional development; to enable them to maximize their output. She serves on the Board of her church in the Treasure Beach community where she founded "Health and Wellness Day", a community outreach activity.
Mrs. Holness is blessed to be the recipient of unwavering support from her family, friends, and colleagues as she serves her beloved alma mater and her community. 
"Work and Integrity".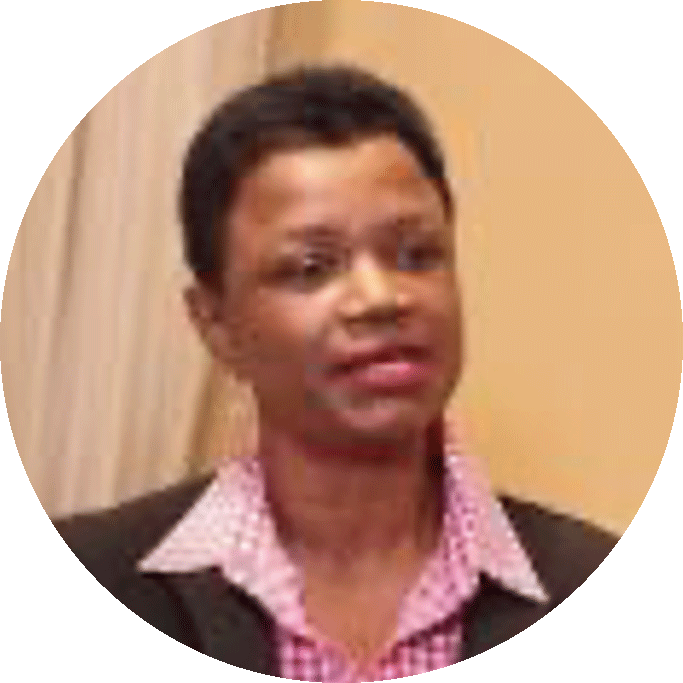 Business Owner/ Philanthropist
Joan Lewis, this statuesque beauty, hails from the bread-basket parish of St. Elizabeth, Jamaica. Throughout her younger years in Jamaica, she attended St. Elizabeth Technical High School before migrating to the United States. Ms. Lewis aspired to broaden her horizons and pursue her dream of becoming a finance professional by continuing her studies overseas. To fulfill this dream, she attended Pace University where she studied Business with a concentration in public accounting. 
She graduated in 1995 achieving her Bachelor of Business Administration (BBA) and further went on to obtain her certification as a Certified Public Accountant (CPA). Ms. Lewis has also been an active member of professional societies such as the National Association of Black Accountants (NABA) and the American Institute of Certified Public Accountants (AICPA).
With this power in hand, she made her successful transition into corporate America. She spent 18 years at TIAA-CREF, a renowned Investment and Insurance Company, serving diligently in various positions such as Traders Assistant, Investment Reporting Analyst, Senior Investment Reporting Analyst, and Investment Reporting Manager. After gracefully moving through the ranks, Ms. Lewis was inspired to fulfill her entrepreneurial call with her best friend and life partner, Mr. Christopher Roberts.
This entrepreneurial call birthed forth the need to establish a fine-dining Jamaican restaurant that is culturally significant to the Caribbean Diaspora. 
The Door restaurant was founded in December 2000 and since then has been a beacon to the communities it serves. Through this venture, Ms. Lewis makes significant contributions to education and sports both locally and in Jamaica. Notably, she has contributed to the growth and development of youths in little league football and soccer clubs by annually awarding scholarships to students attending the University of the West Indies, who are less fortunate.
With an understanding that education is the foundation for one's ultimate success, Ms. Lewis' philanthropic efforts will continue to lift others as she climbs.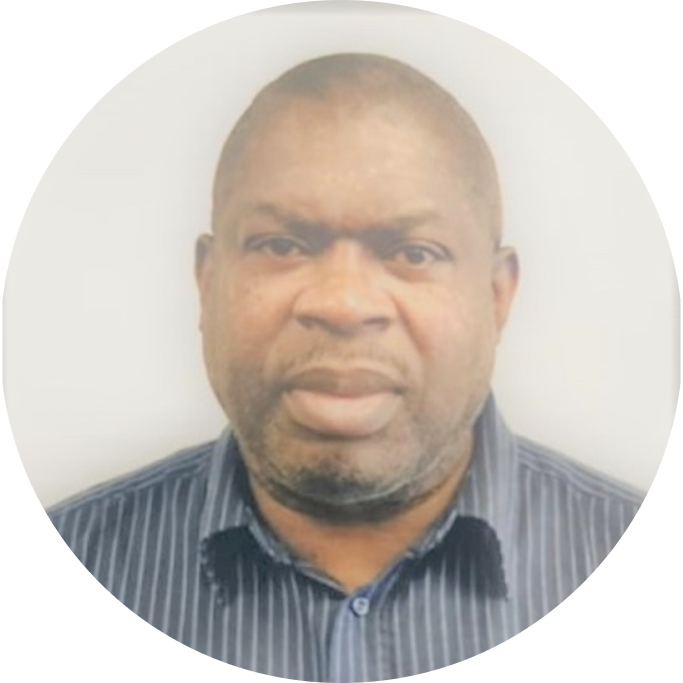 Trevor Kirton aka TK is a 1980 graduate from STETHS. Even though he lives in Philadelphia, he has been the driving force behind the Penn Relay team for many years along with his wife Joan. You would rarely see him in the stands cheering with everyone, but you can be guaranteed that all the meals and transportation will be taken care of for the team. Trevor has always been the driving force behind getting the team transported back and forth.
He would take the team shopping and make sure they were entertained. His wife Joan would cook and open their home to everyone as we celebrated the team. The kids would show off their dancing skills in the backyard and this just made TK smile from ear to ear. His home was always open to all Stethsonians.
TK will always be committed to his alma mater in whatever way he can. He will remain a powerful force and will continue to use his tireless energy to motivate the students to work hard in achieving their goals.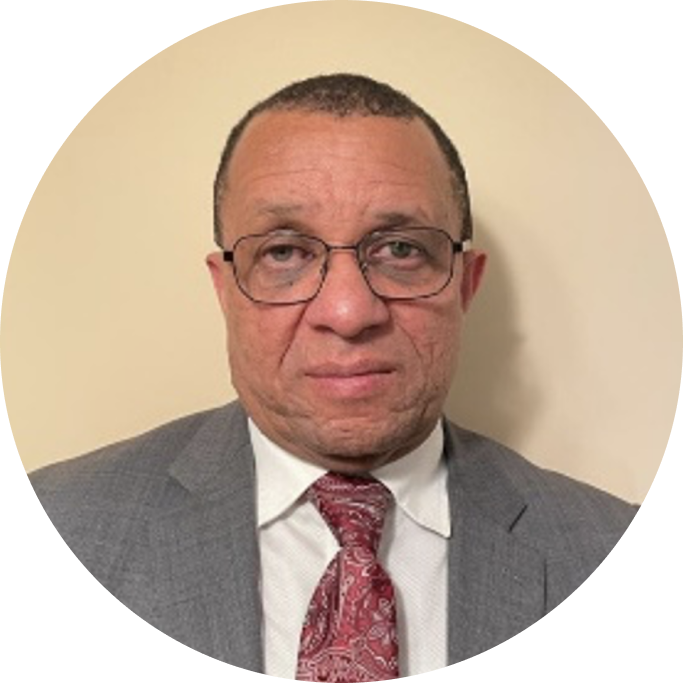 Corporate Transportation Consultant & Entrepreneur
Donovan is the longest-serving president of the St. Alumni Association (USA) Inc, having served three periods totaling thirteen years. During the twenty-seven-year history of the organization, he has worked alongside Zonia Watkins and Carlene Simpson to keep the organization going despite various challenges. He was a part of the chapter that was formed by Patrick Josephs at the College of Arts, Science, and Technology (C.A.S.T.) back in 1981 and joined the New York group during its formative years back in 1995, again working alongside Patrick who had also migrated. The organization showed significant growth under his leadership, and he continues to assist wherever he can even though he has moved on to other roles,
Donovan is the current President of the Union of Jamaican Alumni Associations USA Inc (UJAA). He is also a corporate transportation professional and a tax professional who has been registered with the Internal Revenue Service and New York State for over 15 years. He became a Director of UJAA in 2015 and was elected as Vice President in 2018. He graduated from Bernard M. Baruch College with a Bachelor of Arts degree in Corporate Communications and a minor concentration in Industrial Psychology. He has worked in the Transportation industry for over 20 years and is adept at Travel Supplier Relationship management.
As non-profit organizations struggle to emerge from the economic impact of COVID-19 Donovan is working to help them remain viable. He believes that we must continue to work to create and deliver new and more creative ways to assist with advancements in education in Jamaica and is proud of the STETHS organization and the work that it has done over the years.
Our current featured programs give you an opportunity to support a cause that is daring to your heart! These programs assist with schools' fees, school supplies, financial assistance and provide mentorship for many students.
Be A Part!
Click to learn more about our programs:
Membership Opportunities:
The STETHS Alumni Association USA Inc has established STETHS communities around the world. These communities are made up of past students, currents students, families, friends and supporters of STETHS. Communities are based on geographical location such as states, providence, or cities.
Click to learn more about
the benefits of membership:
On behalf of the executive board please accept our sincere appreciation for your contributions and presence at tonight's Gala. We crave your continued support.
Dr. Cecil Wright – President
Zonia Watkin – 1st Vice President
Gary Samuels- 2nd Vice President
Patrice Neil – Secretary
Audrey Brown – Asst. Secretary
Ruddy Miller- Treasurer
Nadine Linton – Asst. Treasurer
Belinda Haughton- Liaison
Kaydeen Coles – Public Relations
Junior Thompson, Wesley Wright & Hugh Nelson- Ex- officios